The most important Repos to enhance your development knowledge
Hey Developer, Bringing you a blog post on some repos I found useful and will enhance your knowledge in the field of development. This post is for all the developer and aspiring-developers. You can use these repos for understanding the problems or to learn to solve the problems.
It's not always you use GitHub for storing the codes some fellow developer on GitHub uses GitHub for storing important resources that will help all of us. There are literally millions of free and large resources on GitHub.
Like this, I found some useful repos for you to enhance your knowledge.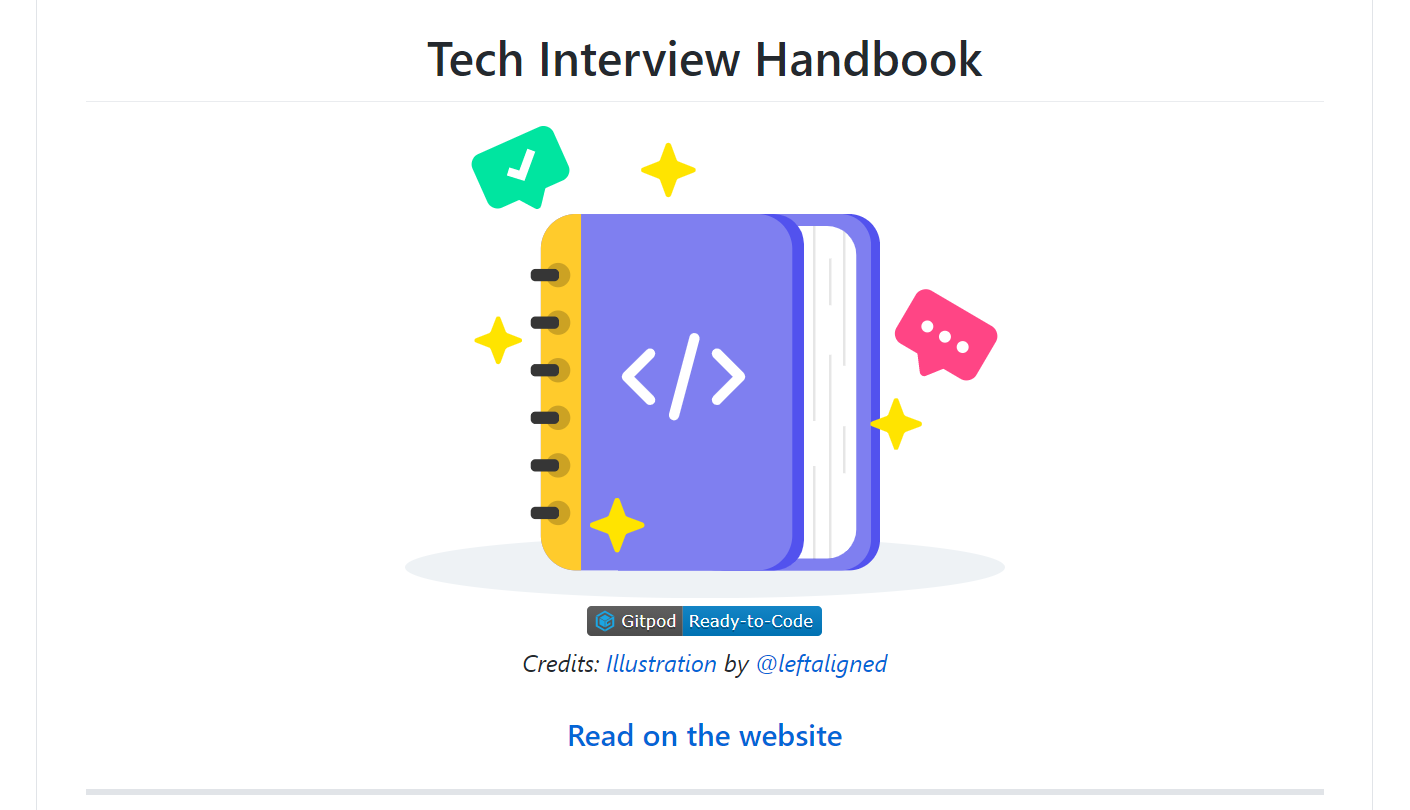 Why do I want this? This repository has practical content that covers all phases of a technical interview, from applying for a job to passing the interviews to offer negotiation. Technically competent candidates might still find the non-technical content helpful as well.
Who is this for? Anybody who wants to land a job at a tech company but is new to technical interviews, seasoned engineers who have not been on the other side of the interviewing table in a while and want to get back into the game, or anyone who wants to be better at technical interviewing. Link => https://github.com/yangshun/tech-interview-handbook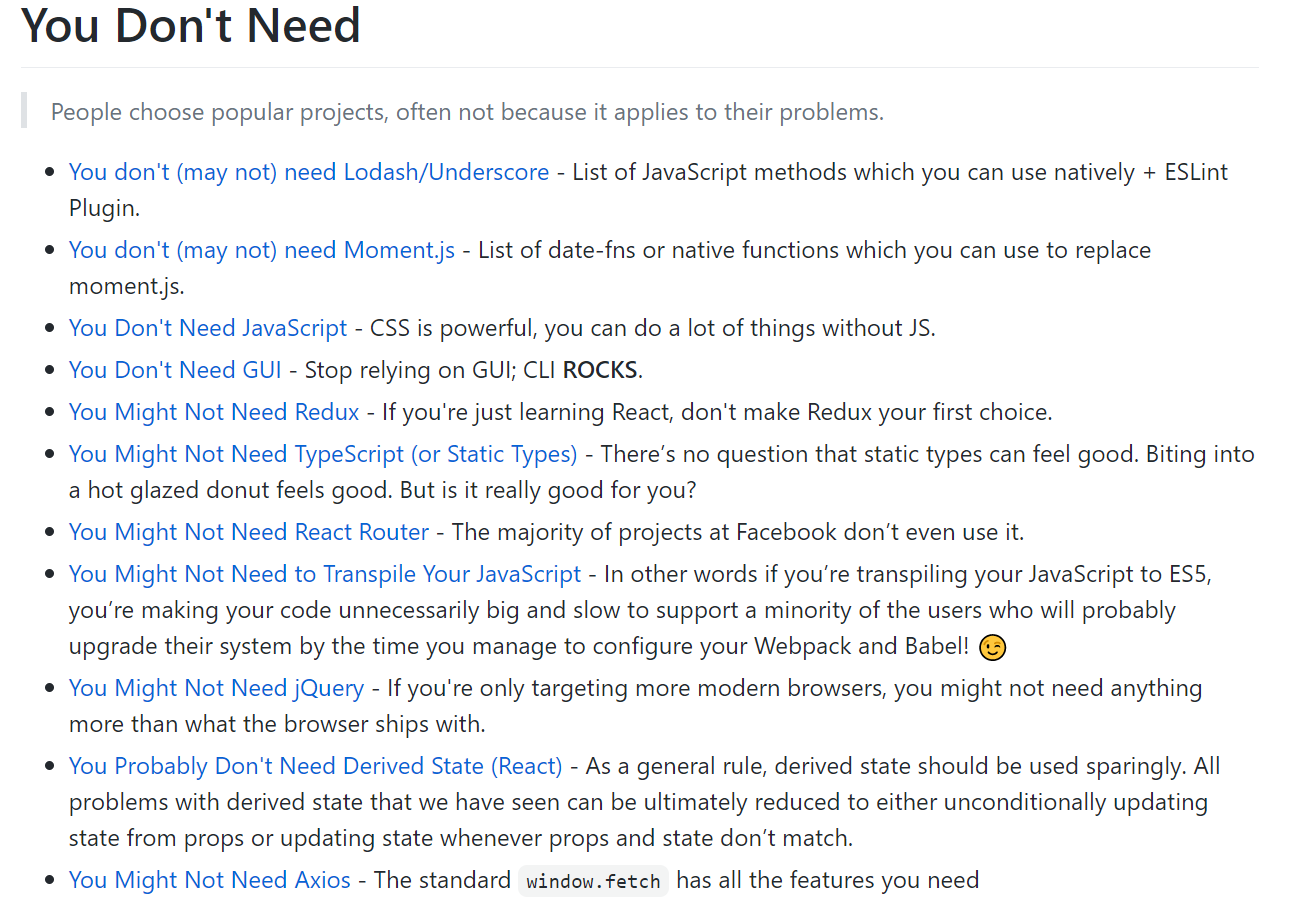 From the above pic you can understand what it has. 🤣 Link => https://github.com/you-dont-need/You-Dont-Need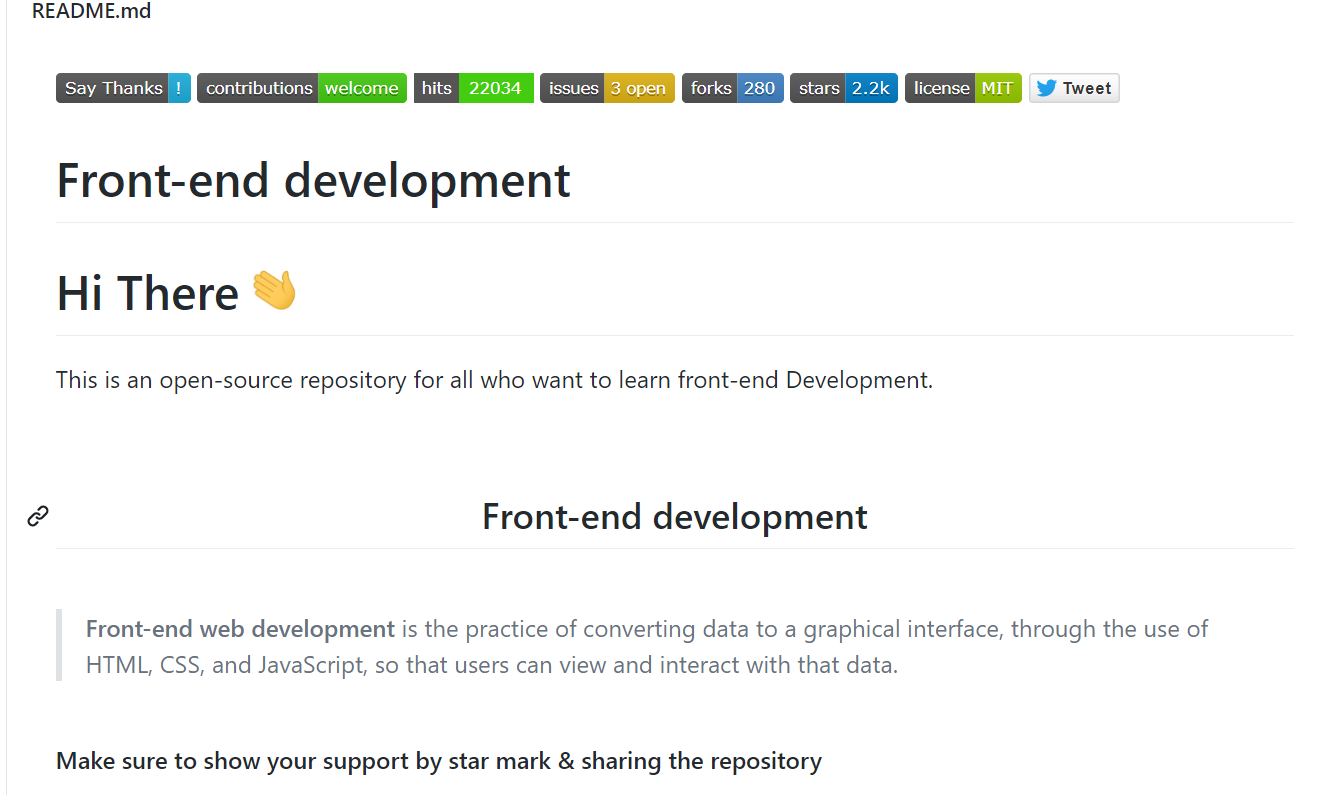 This has every resource you need like many many many resources. I have starred because this is the only repo I need if I face any problem.
Link => https://github.com/RitikPatni/Front-End-Web-Development-Resources
---
Pasting the links again. I know you're lazy 😂😂
Thanks for reading. Hope You'll find the above 3 repos useful.