Ultimate and must-have Resources when blogging as a developer
When blogging as a developer it's just hard to explain somethings actually many things. So here in this post, I am getting many resources you can use when writing your blog post. So, let's start with it.
Illustration/Vectors
UnDraw.co
-> You can use UnDraw to create better-designed websites, products and applications. There immense amount of images/illustrations that will fit your post you and you can use it as a normal image, embedded code or directly in your design workflow. You can customize the colour of the illustrations too.
Link -> undraw.co
-> Very Very amazing illustrations.
-> Another level and aesthetic arts.
-> It has more than 200,000 free vector images. It has all the required file types you may need. Ex. AI, EPS, PDF and JPG. All free, all yours. Don't forget to Attribute when using their vectors.
Link -> VectorStock
-> The amazing designer community have always updated us with the latest designs and vectors.
-> Tons of customizable and amazing vectors/icons/arts. For pro developers there API is also available. Link -> The Noun Project
---
Tools/Github Repos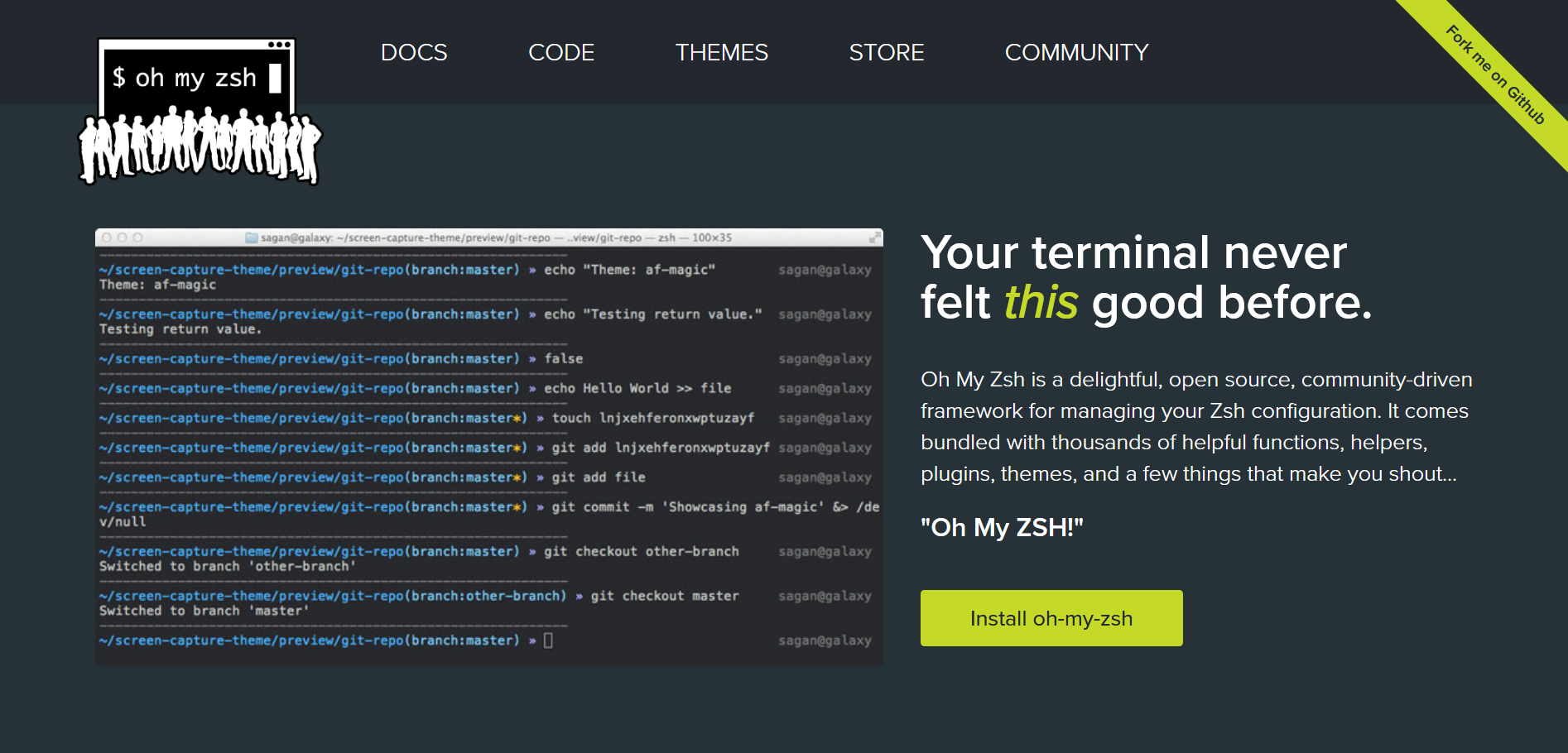 -> Oh My Zsh is a delightful, open-source, community-driven framework for managing your Zsh configuration. It comes bundled with thousands of** helpful functions, **helpers, plugins, themes, and more...
Link -> Oh My Zsh
-> This website has cheat sheets for many tools such as bash, React, go, and more.......
-> This is a few hours read and has important articles.
-> Anybody who wants to land a job at a tech company but is new to technical interviews, seasoned engineers who have not been on the other side of the interviewing table in a while and want to get back into the game, or anyone who wants to be better at technical interviewing.
---
# Blog websites to Repost your articles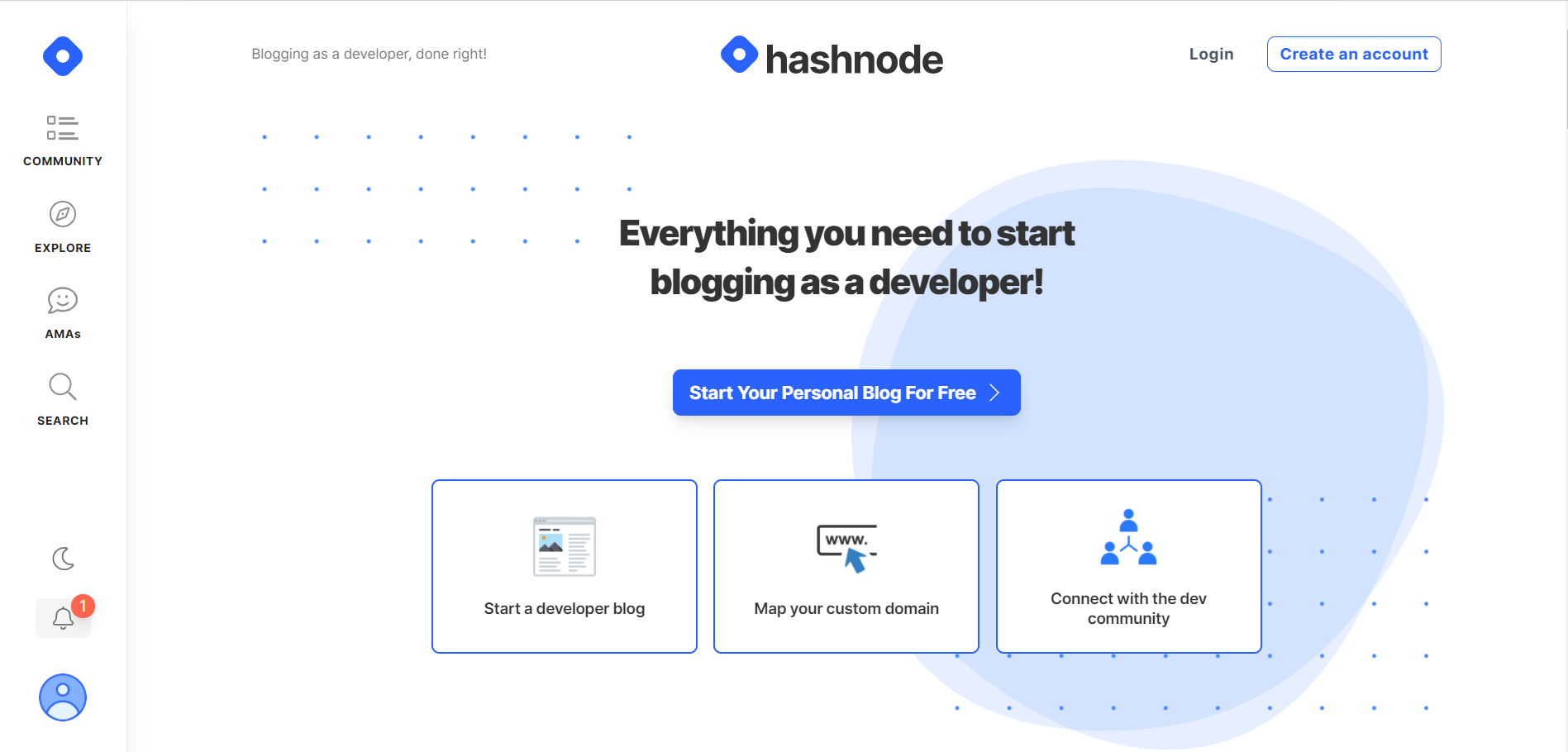 -> Hashnode combines both worlds of a dynamic blog like a WordPress blog and a static site like a Gatsby blog. It has more features than a static blog, but it is less-inflated than a WordPress blog.
Features:-
Custom CSS
You can use your own domain
Huge developer community
Monthly challenges
And MORE
Link -> Hahnode
Dev.to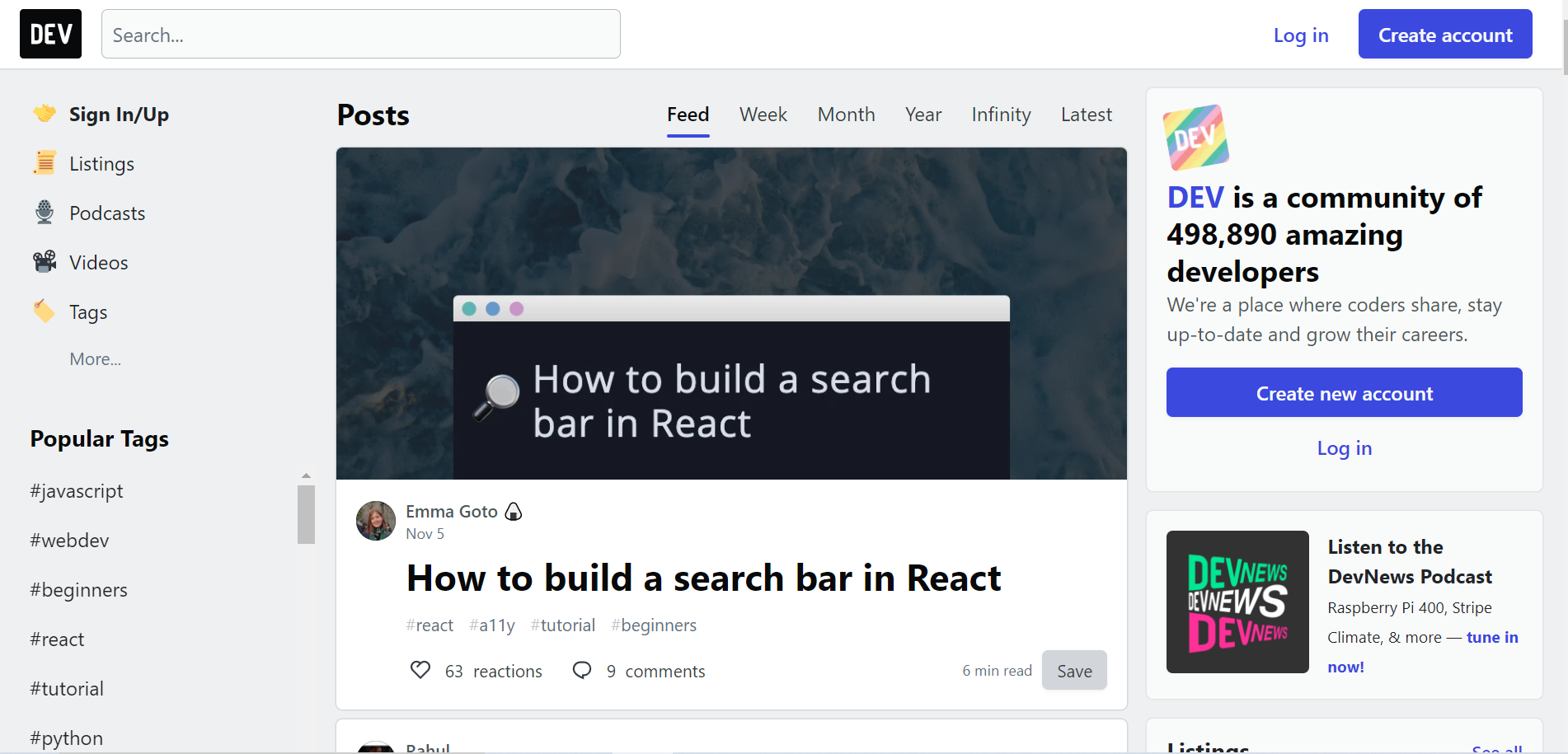 -> Dev. to is an online community for sharing and discovering great ideas, having a debate and making friends.
Features:-
100% of the readers are developers or people learning to code.
Amazing post tagging system
Amazing DEV store
Special section for Discuss, Help, News
And More!
---
Thanks For Reading.
If you find it helpful. Plz do the following (You know what to 😁😁)